Stillpoint produce a number of workshops each year. Subjects vary but all workshops use performance as a toolkit for exploring embodied intelligence, the self as a tool kit and unblocking creative potential. Here is a list of what's coming up in Brighton in 2017.
TOUCH, EMBODIMENT & SENSUAL WELLNESS
A Workshop For Women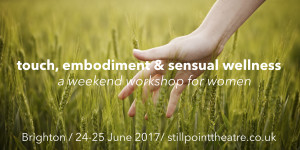 Brighton @The Studio
24-25 June 2017
10 – 5pm
11 – 6pm
facebook event
more info
A workshop for bringing women home to their own wise bodies.
Medicine for objectification culture, exploring womb, gut and sensory health as keys to self care, libido and wellness.
This workshop will focus on the body as THE primary source of information for us about our wellness and vitality as well as our primary source of clues about our bliss. How to listen to it as a guide and own our own experience of libido, life force and creative expression.
APPLYING THE SKILLS OF THE ACTOR
Growing Physical Presence and Creative Expression.
A weekend workshop for anyone who wants to discover more of their creative potential. The work will help you explore play, embodiment, creative expression, visibility, audibility and presence. Or if you are a performer, a chance to expand your range and polish up your tools.
This work combines actor training tools, physical games and improvisation techniques and is suitable for everyone.
AUTUMN
16th & 17th of September 2017
Brighton @The Studio
Saturday 10am – 5pm
Sunday 11am – 6pm
£80 per day £70 early bird rate (ends 15th July)
£130 both days.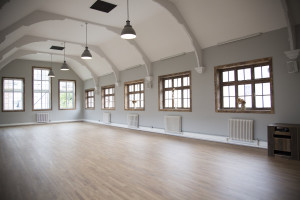 All the workshops will be taking place in a gorgeous new space. It is spacious, warm, light filled and has a sprung wooden dance floor.
Bookings and info, email stillpointtheatreuk (at) gmail.com or go here.