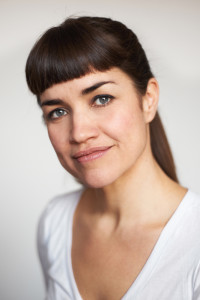 CORPORATE CLIENTS –
DPA
Rachel is an associate of DPA Consulting working specifically with Allianz clients at management level to develop emotional intelligence and communication tools through coaching and role play.
EFC
She is a guest tutor on the annual Embodied Facilitators Course for coaches and leaders. She trains participants in embodied improvisation and Applying The Skills of the Actor
LONG RUN WORKS
She facilitates creativity and storytelling workshops for Long Run Works and their clients to help broker greater interconnectivity, better communication and trust.
HOSTING –
Rachel occasionally hosts events. Most recently for the Brighton Chamber of Commerce's annual Business Owners event in 2015 and the Brighton Dance Network's new work showcase 2016.
TALKS –
Rachel offers various inspirational talks and has delivered at The Catalyst Club and 5 x 15 stories.
Image: Victoria Zschommler 2015