APPLYING THE SKILLS OF THE ACTOR: Growing Physical Presence And Creative Expression.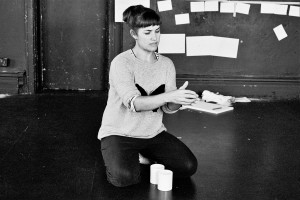 A weekend workshop using actor training tools, physical games, and improvisation techniques, to facilitate a rediscovery of play, embodiment, creative expression, visibility, audibility and presence.
Suitable for anyone, it offers performers and non-performers a chance to get a peak at some of what actors learn at drama school. Great for anyone looking to unblock creativity or freshen up their performance tools.
Sometimes silly, often powerful and profound. Meet your creative edges in a supportive environment.
Subjects include:
Seeing and being seen.
Listening and being heard.
Changing states at will
Failure as opportunity
Mask and visibility
Emotional and physical literacy: feeling, sensing, perceiving
NEXT WEEKEND WORKSHOP for 2017:
AUTUMN 16th – 17th September 2017
Brighton @The Studio
Saturday 10am – 5pm
Sunday 11am – 6pm
£110 early bird rate (ends 1st Feb)
£140 full price.
Bookings and info, email stillpointtheatreuk (at) gmail.com
When an actor trains, they learn to expand the possibilities of self-hood. The person; the body, the voice, becomes a kind of tool kit or playground, from which other selves might emege. So the notion of self becomes flexible, fluid and adaptable.
During my acting training I realised that most of the things I was learning over those three years were basically self growth tools. The kinds of things people invest thousands of pounds in to heal themselves or change their lives… and here I was learning them in an elete art academy to be fed into a niche area of a niche industry. So the tools stay in the hands of trained 'experts' and elites. In short, these tools aren't readily available to the general public and there is a general myth that they can't be learned by everyone, which I think is rubbish.
This body of work emerged out of my desire to bring some of these life enriching tools to benefit ordinary people's lives. Because it is my experience that when we get stuck in a notion of self-hood, life becomes a very limited and unadventurous place. We become risk averse and rigid. This is an opportunity to remember how to allow a self that is fluid and free.
Taught by actress and theatre maker Rachel Blackman
www.stillpointtheatre.co.uk
This body of work is very adaptable and rolls out across a spectrum of possible outlets, from corporate trainings to community workshops. Rachel has been developing this work for over a decade and most of her teaching work falls under this umbrella. It is not about being an actor, but about introducing some of the skills of the actor to help with confidence, creativity, self expression, courage, joy, playfulness, embodiment and presence.
For more information on possible formats contact stillpointtheatreuk (at) gmail.com
photo, Greg Allum