PURE CREATION – The Body, Writing and Performance.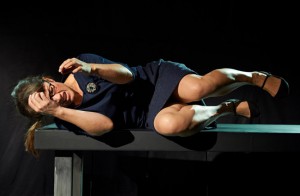 A workshop exploring the meeting place between devising and writing.
For performance makers and writers.
* Writing for the body – making space for the physical realm in your writing.
* Moving from improvisation and monologue into script.
* Physical improvisation as a tool for opening up text.
* Emotional literacy expressed through the physical.
* Working with multiple languages – collation and curation.
* Becoming aware of tautology and experimenting with counterpoint.
* The trick of specificity and context – making autobiographical inspiration, universal.
* Giving your audience the right tools for their job.
 
Participants will be generating original material over the weekend that will be used used to illustrate, investigate and enquire. Work will be done within smaller group structures and with the whole group.
Suitable for dancers who want to work more with words, writers who want to better harness the power of the physical, or performers wanting to move into making original work. Also suitable for theatre makers and students wanting to learn new ways into creating performance.
Workshop usually runs over a weekend.
Max size 16.